Soflens Daily Disposable (30 PCS)
RM100.00
RM 79.00 Special Price
-21%
Ideal for people with busy lifestyle

Designed with ComfortMoist Technology

Provides high definition vision with HD Optics Technology

Moisture
Dear valued customers, please be informed that the delivery of your order may be delayed due to our annual stock take.
Please accept our sincere apologies for this inconvenience and thank you for your understanding.
Details
Soflens®️ Daily Disposable contact lenses combine outstanding all-day comfort with crisp and clear vision, even at night. Fresh, new lenses every day means no daily cleaning, storage or care required. Just wear them for a day, and then throw them way.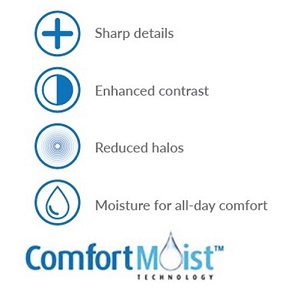 Lens Specification
Box Contains : 30 lenses/ box
Replacement : Daily Disposable
Water Content : 59%
Base Curve : 8.6 mm
Diameter : 14.2 mm