Details
Conventional silicone hydrogel lenses are hydrophobic and require the use of solvents to combine silicone with hydrogel. To raise the standard of lens wear safety, Miacare incorporates its world-leading EautraSil™ Hydrophilic Silicone Technology to modify silicone molecules with new hydrophilic properties so that the silicone and hydrogel can be combined without solvent treatment.
This results in the world's first solvent-free formula for silicone hydrogel lenses: no irritation, no allergic reactions, only six times more oxygen for maximized breathability and comfort for the eye!
With oxygen transmissibility reaching Dk/t 150, more oxygen is allowed to pass through the lenses quickly to the cornea, effectively preventing hypoxia-related complications, such as redness, corneal neovascularization and corneal epithelium-aging.
Solvent-free Formula – Irritation-free, Allergic Reaction-free, Improved Safety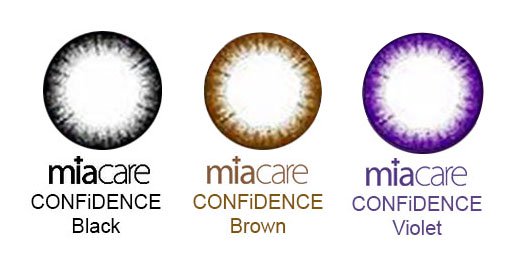 Lens Specification
Box Contains : 10 lenses/ box
Replacement : Daily Disposable
Water Content : 47%
Base Curve : 8.8 mm (Violet); 8.9mm (Black & Brown)
Diameter : 14.0 mm